Welcome to my site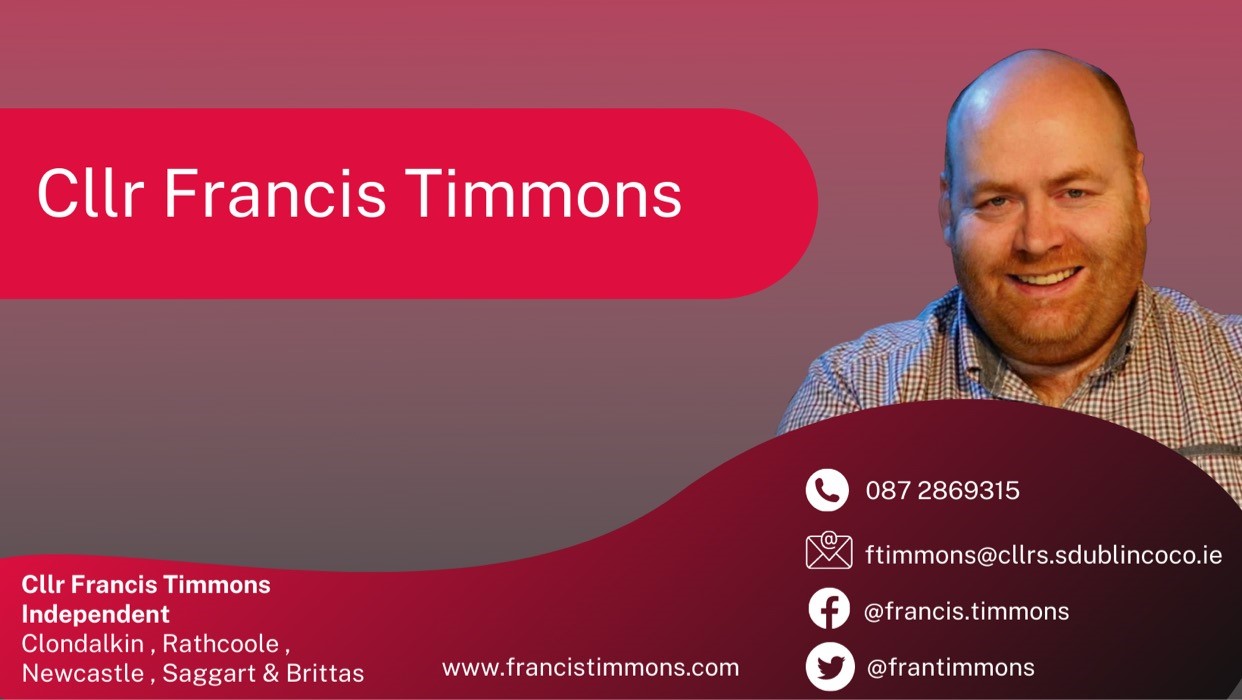 You can get updates @ https://www.gov.ie/en/news/7e0924-latest-updates-on-covid-19-coronavirus/
Covid 19 Health Emergency – Useful Numbers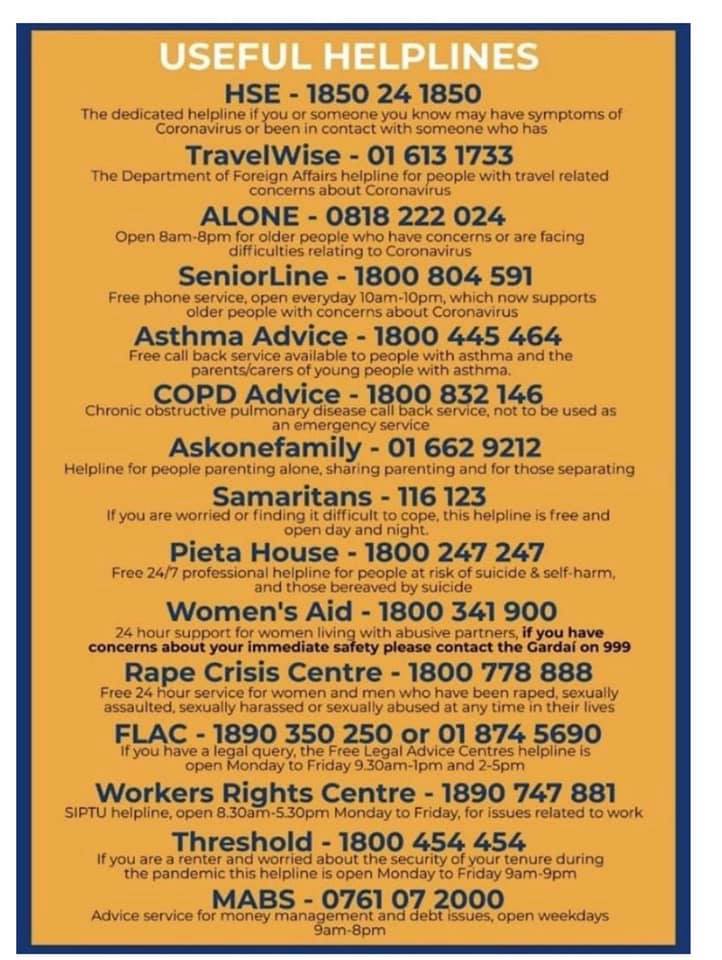 Timmons – Number 1 in the Dublin Mid West General Election
– Thank you to everyone that voted for me in LE 19 I won seat 2 for the Clondalkin LEA and polled 11.45% at the first count , I than came 5th in the Bye Election   – I am working hard for our great Areas, I am asking for your Number 1 vote in the upcoming General Election to be held on February 8th
"Here all the time not just at Election Time"
As an Independent I am very proud to have been first elected in 2014 and than again in 2019 to represent the people of the Clondalkin Area on South Dublin County Council. I have an Honours degree in Social Care. I am passionate about social Justice Issues.
As an elected representative, I was am a member of the Environment SPC (previously I was on the Arts, Culture, Gaeilge, Heritage and Libraries SPC) I was elected Clondalkin Area Chair for 2015-2016 and 2018-2019.
I am on the Dublin Region Horse Welfare Working Group and also on the Review of Legislation/Bye Laws sub group. I am also on the Scrambler and Quad Regional Forum and working group.
I am also a Voluntarily a member of the Boards of the "Quarryvale Family Resource Centre" . "Bawnogue Community Centre" & "Knockmitten Community Centre" , I am on the sub committees of the "Staffing" and "Finance" for the Clondalkin Traveller Development Group , I am a voluntary Director with The Christine Buckley Centre.
I run and founded and am chair of the "Clondalkin St Patricks day parade" and "Clondalkin Helping Homeless" and am actively involved in the "Clondalkin Fairtrade town" Steering Committee. I am also Chairperson of the "Clondalkin Handcraft & Horticultural Show" committee and was Involved with "Clondalkin Buddy Bench". I am Proprietor of ''United Survivors'' (Trademark @ 256719)
This site provides information about me, my involvement in Dublin Mid West and the issues I am working on. We need more than ever:
An independent voice that will not follow any political party's agenda.
A voice that will not make empty promises.
A voice for the people of my constituency.
A voice that can be trusted to do the best for all areas in my constituency.
I want a fair deal for the people of the Dublin Mid West.
I am a Peace Commissioner for the County of Dublin and the counties immediately adjoining that county.
I intend to be a Voice for the People NOT for a Party
Cllr Francis Timmons
Click here for Cllr Francis Timmons- Independent Voice Facebook Page
Click here for Francis Timmons Facebook page